Mon-Fri
8:30 am to 5:00 pm
Saturday
9:30 am to 1:00 pm
Opening Hours
About Us
We are especially interested in making all our patients feel right at home!
We are warm, friendly and caring, and always seek to put your needs first, to achieve efficient and comprehensive treatment. All of our staff members are trained by Hollander Consultants.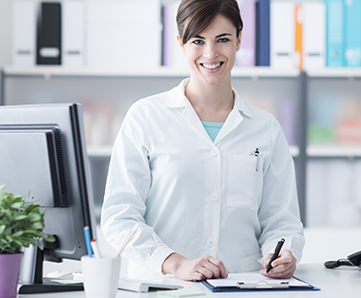 Dental Services
Offering expert dental and cosmetic care for over 20 years, Pearl Dentistry offers top-quality service to you and your family. We use state-of-the art technology and procedures, and do everything possible to put you at ease during your visit with us.
Advances in cosmetic dentistry and in dental technology have greatly improved the range of services available at most dental offices.
In the past, it may have felt that the only reason to visit your dentist was to make sure that you didn't have any cavities.
Being in a situation where you need emergency dental care can be both painful and frightening.
The kind and caring professionals at Pearl Dentistry can schedule an appointment to repair your teeth on your schedule, and get you on your way with a bright, completely pain-free smile once more.
Oral cancer screenings are simple and painless, and can be performed by your dentist at your regular bi-annual checkup and cleaning.
Having your teeth whitened can help to boost your confidence, and make you seem like a happier, more outgoing person.
Resources
List of our features resources
Insurance
Major insurance providers accepted






I can't recommend this dental practice highly enough, visited recently as a new patient requiring treatment. I found the reception staff to be most welcoming, approachable, and professional. The dentist  work well, you feel instantly at ease with them.
I'd been avoiding the dentist for years due to bad experiences. Then due to a gum infection I had to make an emergency appointment at Pearly Dentistry . I have been a patient ever since. My dentist is very reassuring and very helpful.